Hula Prullen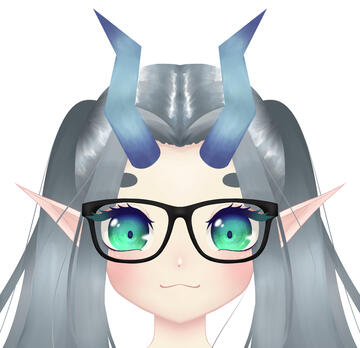 ---
About
---
Hula (she/they) is a Gremlin VTuber who streams gameplay on Twitch.

She is a member of the private guild known as The VRoid Academy.

She runs a Booth shop where she sells original VRoid clothing & assets.

Her lore is that she drank too much Dr. Pepper and became a gremlin.
---
FAQ
---
How did you make your 3D model?

I originally made it in VRoidStudio then changed it in Blender & Unity.
Schedule
---
All times shown on Hula's schedule fall under EDT/EST.
| Date | Time | Type |
| --- | --- | --- |
| 12/15/21 | 5:00 PM | Debut |
| 1/4/22 | 4:00 PM | Birthday |